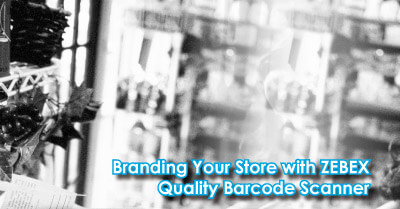 "As an international brand, our CIS (corporate identity system) is as important as our product because we want people to recognize us in every part of the world. We decorate our stores with consistent aesthetics. Everything is under consideration, table, chair, light, cups and mugs; payment system is no exception. For this reason, we are glad to have the stylish and yet functional scanner as part of our interior design."


-- Procurement Manager
Release Date : 2011
Many people enjoy coffee. However, many of them enjoy hanging out with- friends and the relaxation more than the drink itself.
Thanks to one of our extraordinary distributors in Asia, ZEBEX is able to have our handheld CCD scanner work in an iconic international café chain store, which has been the symbol of quality coffee provider and chic social space around the world. Whenever we think of it, we think of not only fresh coffee, but also its cozy atmosphere and modernism interior design.
On the other hand, ZEBEX is an auto ID solution provider of more than two decade experience. We are proud of our complete scanner product lines, technology innovation and world-class design ability. We have won six international design awards including red dot, G-mark and iF; the number is increasing year by year.
The café chain store and ZEBEX encountered when it was renewing its payment system. ZEBEX business partner took over this business and proposed the latest-released Magic C Z-3100. The end-user was fond of its streamline form factor and dark gray color, which fit perfectly into their store image. They were also happy with its scanning performance. It is handy and light, working in fast speed, long-range, and able to resist strong external light. What's better, it costs less than their original device.
This is how the Taiwan-designed-and manufactured scanner appears in the world renowned coffee drinking palace. Just like this coffee shop, we not only offer you the product itself, may it be coffee or scanner; we also offer something beyond the product, such as the service, the innovation ability and the customer-centered mindset.